A sector considered too risky or unprofitable by many investors, family farming nevertheless plays a major role in the development of the areas in which we operate.
Family farming meets the three major challenges facing agriculture:
Maintaining gainful employment in rural areas, including for women;
Preserving natural resources and biodiversity;
Food sovereignty.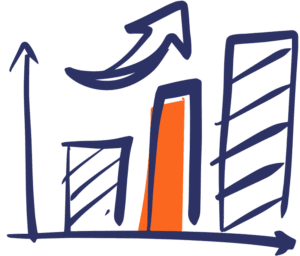 This is why we have been committed to the development of agricultural value chains for several years now. We choose to finance and support producer organizations or SMEs with a strong social and environmental impact, sourcing from small family farmers. In this way, we contribute to strengthening sustainable agricultural practices that are resilient to climate change, and support agroecology as an agricultural production modality.
agricultural entities support producers in implementing agroecological practices
Agroecology is a set of agricultural practices designed to make maximum use of the functionalities offered by nature, while reducing pressure on the environment and preserving natural resources. SIDI has developed an agroecological analysis grid designed to analyze and question the agricultural practices of its partners and support them in their transition.
of producer organizations are Fair Trade certified
certifications enable partner producer organizations to benefit from better prices. In particular, fair trade certification enables us to finance local/community development projects such as schools and health centers.
of agricultural entities market products bearing the Organic Agriculture label
producer organizations offer complementary services to their beneficiaries
These may include literacy services, training in various agricultural techniques, or services specifically dedicated to women or young people, all of which contribute directly to local development.